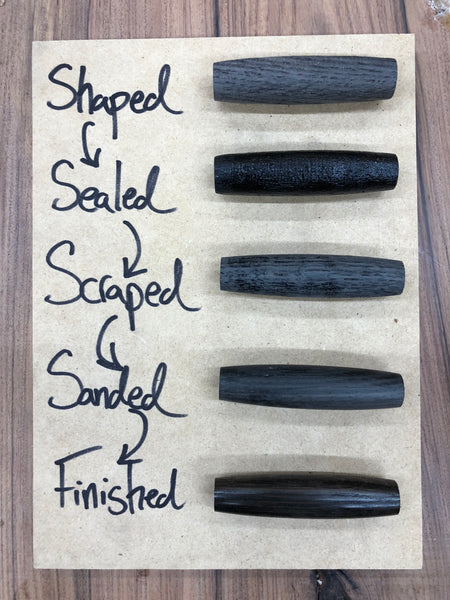 Welcome to Elder Pens!
Wood turning is our passion, and we are one of the premier crafters of authentic handmade wood pens. With many signature materials, locally salvaged woods, and custom fabricated parts, Elder Pens offers many unique products that are not available anywhere else.
All wooden pens and wooden razors in our store are 100% handcrafted in Boulder, Colorado. Every unique item is hand turned with love, care, and attention to detail.
We are excited to share our passion with you!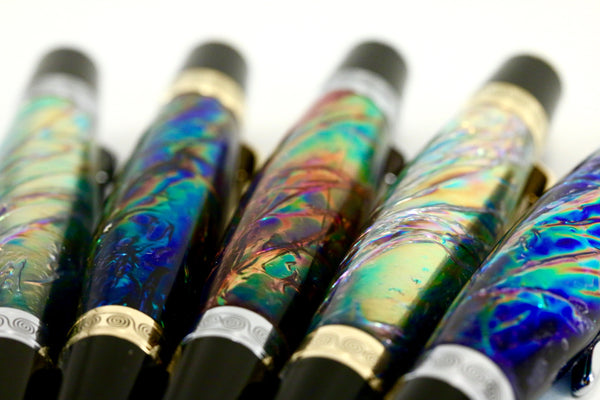 New Design: Shimmering Opal Foil
In a magnificent collaboration with a talented resin caster, we're proud to offer these new Shimmering Opal pens. Available in both ballpoint and rollerball styles!
See all Shimmering Opals
Testimonials: 10,000+ Satisfied customers and 1,300+ 5-star reviews (Etsy)
I love this pen. It is very beautiful, twists smoothly, glides nicely across paper, and people are intrigued by it. Everyone wants to pick it up and handle it. I get many compliments and am very pleased with this purchase.

Rhett S.
This was the perfect 9th Anniversary gift for my husband. He loves it!! He's in sales and plans to use it when he signs on a new customers. ❤ The quality is amazing!! Definitely a conversation starter.

Lisa H.
This pen is the most beautiful writing utensel I have ever beheld. The wood grain shows through beautifully, and the pen is sturdy with a perfectly-distributed weight to it. I am super impressed!

Lora E.
[powr-popup id=2a69c992_1495322058]