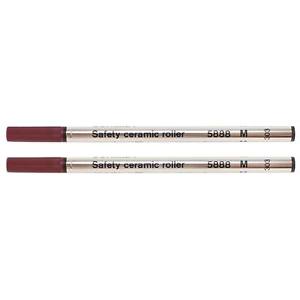 2x Black Premier Schmidt 5888 Rollerball Refills (Medium Point)
Regular price $13.99 $7.99 Sale
This listing is for 2x black medium-point 5888 Schmidt Safety Ceramic Rollerball Refills.
Simply put, this is the best rollerball cartridge on the market. Transforms any pen into a truly exquisite writing instrument.
This will fit all Rollerball pens sold through this shop. Purchase now and save compared to buying them later through your office supply store!